Cash Flow positive property investing
Do you want to earn above-market fixed returns?


Are you looking for an opportunity to take part in a live deal?



Do you want to increase your cashflow with guaranteed fixed returns?



Do you want to build an additional income stream and don't know where to start
If so, sign up here to become an investor today!
We raise angel investment capitol to invest 
INTO property across south Africa
WHICH TYPE OF INVESTOR
BEST DESCRIBES YOU ... ?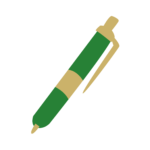 Silent Investor
I want to invest my money, Earn a fixed return of 15%, and just get paid every year with little to no involvement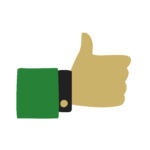 Active Investor
I want to be an active investor who watches what you do so I can learn for myself, all whilst earning 10% fixed return on my investment
With a strong and diverse team pulling talent from leaders in their own industry, ZAHomes is a South African real estate / property investment company that invest into low risk investment-grade property.
We aim to simplify property and real estate investing for time poor investors, by sourcing through our local partner companies to bring in cash flow positive property investment opportunities.
Our combined knowledge and experience brings in over 100 years of experience. For more details, visit our Team page.
Move Forward With Confidence
We partner with successful investors who show the ethos and character to want to help others as part of their business. 
ZAHomes, as the parent site to city-specific partnerships across South Africa, is what brings us all together. We hold regular meetings to network and partner, to cross-skill and provide support for the partners, which in turn provides support for the seller.
We pride ourselves on our achievements
Value of Deals Invested In
OPTION 1

10% EARN & LEARN
Active investor
Earn above-market fixed returns on your investment 
and watch us as we do this to learn for yourself
Invest with ZAHomes in their "Earn & Learn" program, and earn a fixed return up to 10%, whilst joining them on a live deal, with visibility and involvement as the deal progresses
Ask questions on the Whatsapp group we will all be a part of, see the investor friendly OTP's we use, get introduced to the power team, engage in some of the decision making, and more… 
Register your interest below to get an update on our current and future deals
OPTION 2

15% EARN ONLY
Silent Investor
Sit back and Earn above-market related fixed returns on your investment
Invest with ZAHomes in the "Earn" program, and earn a fixed return up to 15% per annum.
No involvement from you is required, and as with any investment at a bank, at the end of the period, your money is returned, plus your fixed return … at a higher rate than most banks can offer
Register your interest below to get an update on our current and future deals
Sign up to hear about our current and future deals you can be a part of: